After Raspberry Pi Compute Module 4, the Raspberry Pi Foundation has presented Raspberry Pi 400 — a new version of its single-board computer with a built-in keyboard. Although the most striking thing is that inside there is a modified version of the Raspberry Pi 4.
The new device's concept is reminiscent of a home computer from the 1980s, where the computer and keyboard were often one unit. The housing seems to be identical to that of the keyboard, which has been available since 2019. The Foundation has apparently built a slightly modified circuit board into this for the Raspberry Pi 400.
Raspberry Pi 400 has all the usual connections of the computer but adapted to the space available in the keyboard housing. The GPIO pins are installed on the far left, with the slot for a micro SD card right next to it. There are two HDMI ports available to connect the display.
In addition to the USB connection for the power supply, three USB-A connections (two USB 3.0, one USB 2.0) are installed, as well as the Ethernet connection. The Raspberry PI 400 supports WLAN according to 802.11ac and Bluetooth version 5.0. At launch, the device support English (UK and US), French, Italian, German, and Spanish keyboard layouts.
The Raspberry Pi 400 costs $70 as a single device. The little "cutie pie" PC is also available as part of a kit priced at just over $100 that includes:
Raspberry Pi 400.
Raspberry Pi USB-C power supply.
Raspberry Pi mouse.
1M HDMI Cable.
16GB micro-SD card with Raspberry Pi OS pre-installed.
The official Raspberry Pi Beginner's Guide.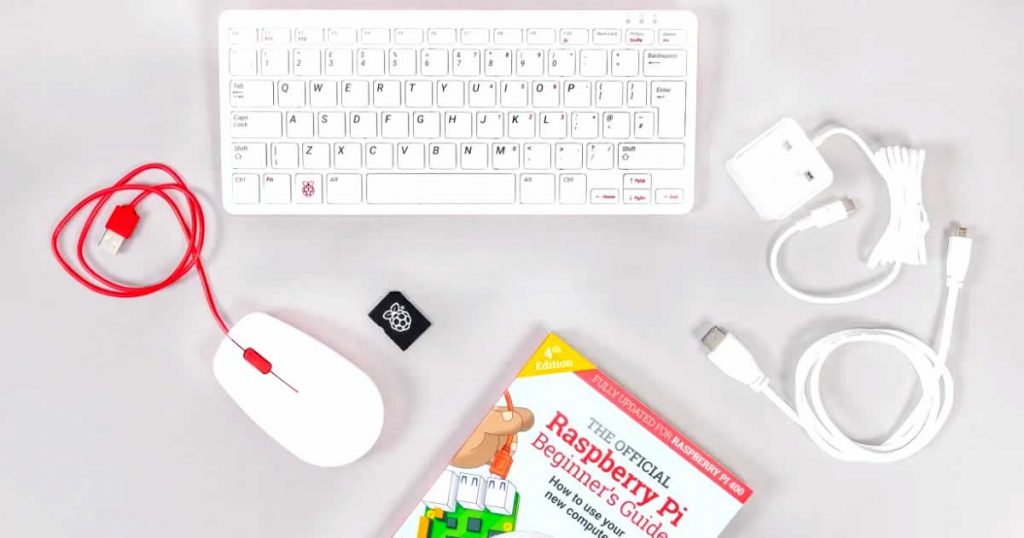 Raspberry Pi 400 Specifications:
Broadcom BCM2711 quad-core Cortex-A72 (ARM v8) 64-bit SoC @ 1.8GHz
4GB LPDDR4-3200
Dual-band (2.4GHz and 5.0GHz) IEEE 802.11b/g n/ac wireless LAN
Bluetooth 5.0, BLE
Gigabit Ethernet
2 × USB 3.0; 1 × USB 2.0 ports
40-pin GPIO horizontal header
Two micro HDMI ports (support up to 4Kp60)
H.265 (4Kp60 decode); H.264 (1080p60 decode, 1080p30 encode);
OpenGL ES 3.0 graphics
MicroSD card reader for operating system and data storage
Compact keyboard with 78 or 79 keys (depending on language variant)
5V DC via USB connector
Operating temperature: 0 ° C to + 50 ° C ambient
Dimensions: 286mm × 122mm × 23mm